The Spitfire Monument will be a dramatic landmark on Southampton's waterfront, in close proximity to the original Supermarine factory, paying tribute to a proud chapter in local and national history. As well as commemorating Southampton's engineering heritage and the role people played in what became a great national effort, it will attract tourism and serve as a focal point for local regeneration.
The monument will be made up of four main aspects: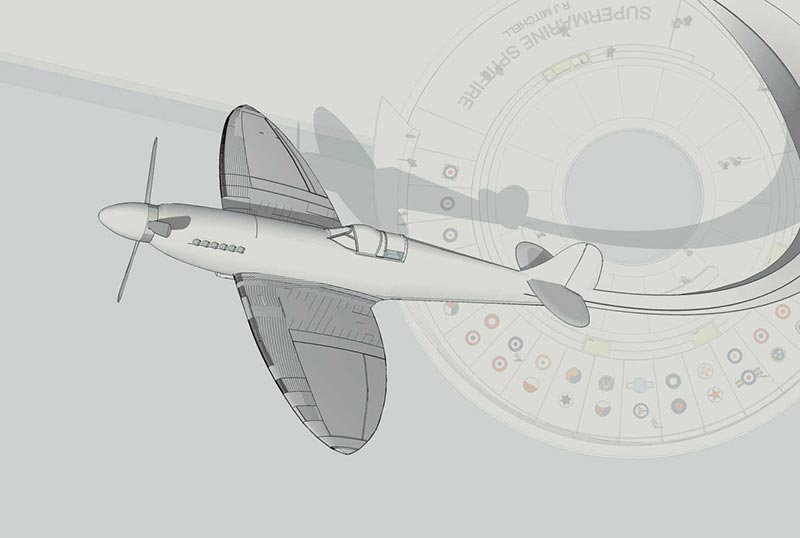 The Spitfire
1.5 times the size of the original Spitfire, the stainless steel representation will soar 40m (131ft) above ground seemingly taking flight over Southampton water.
The Vapour Trail
The stainless steel mast elegantly curves skyward where it is topped by the Spitfire reproduction. The mast resembles a vapour trail; wider at the base it guides the eye of the visitor to the Spitfire at its pinnacle.
At the bottom of the mast the word 'Spitfire' will be embossed on the surface. The style of the text comes directly from the original marketing brochure for the Supermarine Spitfire produced in 1938.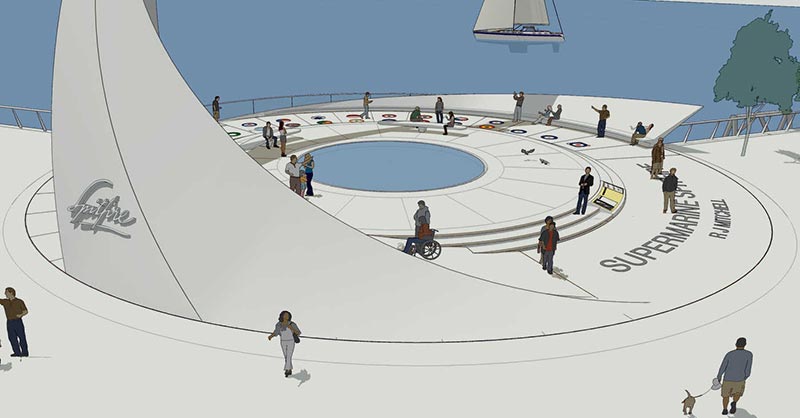 The Plinth
The circular plinth invokes the style of the roundels or insignia used by the RAF and other international air forces. It will protrude over the waterfront as well as having a prominent space to display a merlin engine – most likely under reinforced glass to create a stunning focal point.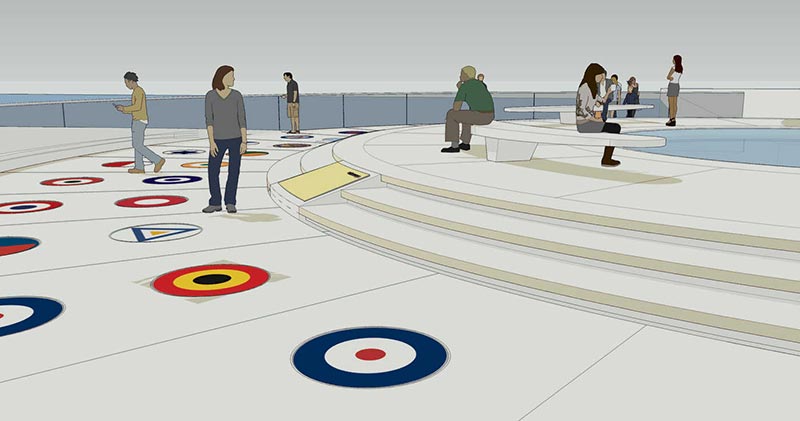 The Roundels
The outer ring of the plinth will display the roundels and insignia of the 31 allied air forces that flew the Spitfire throughout its service career. It will also include roundels representing the cities and towns that were involved in the construction and maintenance of the Spitfire. The roundels will be interactive so as to draw people in to the monument.