There is no time like the present to commemorate great courage.
The National Spitfire Project is behind the drive to build a new, national monument commemorating an iconic aircraft. With a silhouette that inspired hope and a sound that prompted awe, the Supermarine Spitfire embodied engineering excellence, innovation, and the collaborative efforts of men and women from over 30 Allied nations.
As well as commemorating the heroic efforts of all those involved, the National Spitfire Monument will educate and inform, attract tourism, and become a key focal point for local regeneration.
The monument will engage visitors in four ways: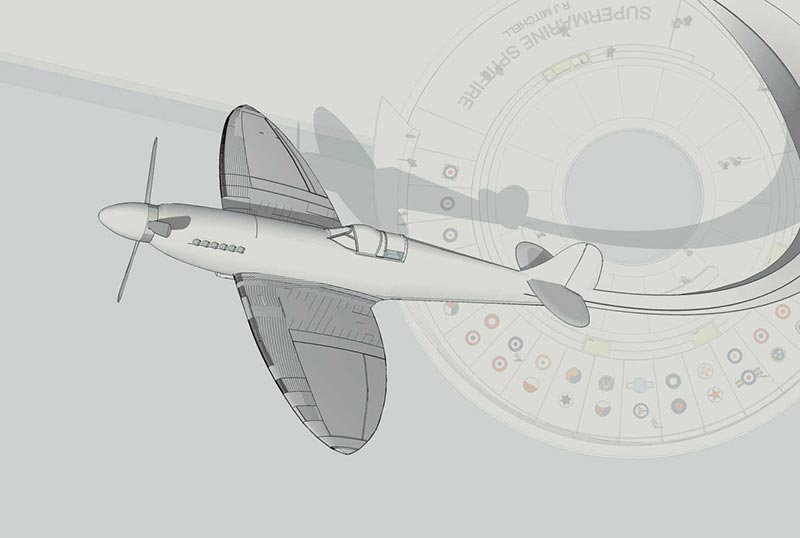 The Spitfire
A stainless steel Spitfire, one and a half times the size of the original aircraft, will appear to be rising up from its birthplace, taking flight over Southampton water.
The monument will be 40m (131ft) tall – On a par with the scale of the Statue of Liberty and Nelson's Column– and make a breath-taking sight for the millions of people who visit the UK's busiest cruise port each year.
The Vapour Trail
Glinting in the sun, the stainless steel mast will curve skyward, lifting the gaze of visitors near and far.
The word 'Spitfire' will be embossed on the vapour trail, appearing in the same stylised typography used in the original marketing brochure for the Vickers Supermarine Spitfire.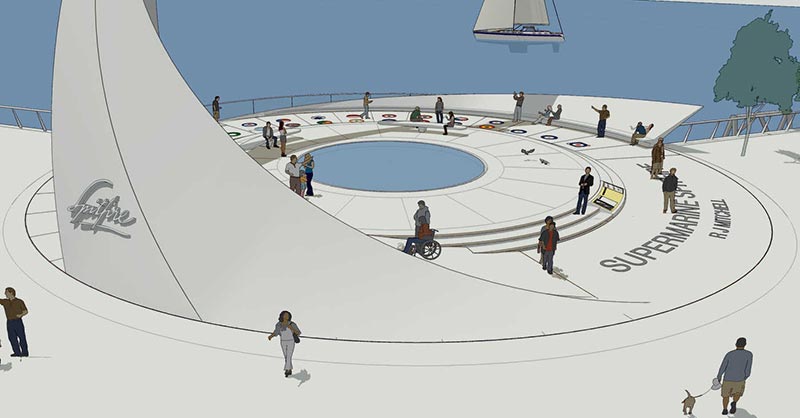 The Plinth
Reaching out over Southampton waterfront, the circular plinth will take design cues from Allied air force roundels and insignia.
At the heart of the installation, visitors will see a Merlin engine under reinforced glass – a stunning focal point, the heart and sound of the Spitfire.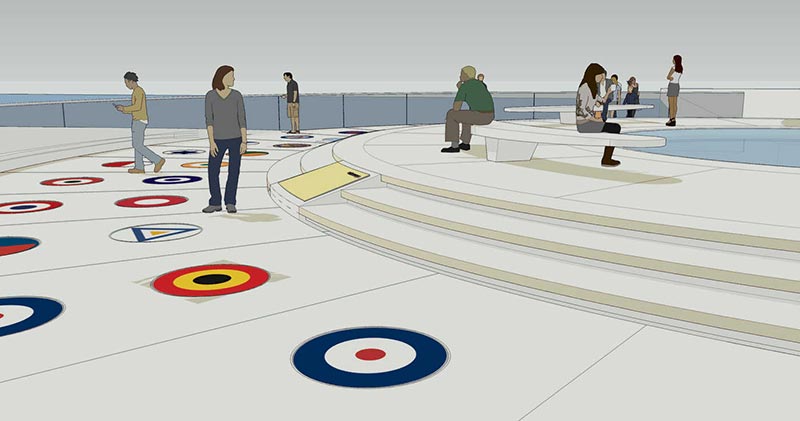 The Roundels
Men and women from over 30 Allied air forces flew the Spitfire during its service career, and these iconic aircraft were constructed in more than one location.
The outer ring of the plinth will reflect this unity by displaying interactive roundels and insignia of air forces, and emblems to represent cities and towns involved in construction, delivery, and maintenance too.